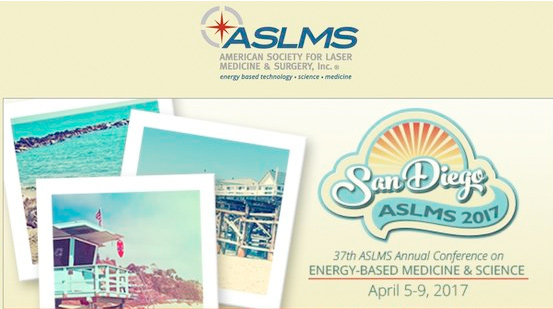 Next april, members of the team ONCO-THAI will attend the ASLMS annual conference in San Diego (CA).
This event is organized by the American Society for Laser Medicine and Surgery.
Our latest researches will be presented. Clément Dupont, PhD student in the lab under the supervision of Dr. M. Vermandel, has been granted by the ASLMS for his work on Phodynamic therapy for the treatment of glioblastoma.